Becoming a Masterful EFT Practitioner
Increase the Success and Depth of Your EFT Practice
Date/Time:

Saturday & Sunday, October 17 & 18, 2009, 10:30am - 6pm

(check-in at 10:15)
Location:
Holistic Healing Center
410 Boston Post Rd. Suite #26
Sudbury, MA 01776 (Map)
Cost:
$275 ($250 if payment is received by October 9th)
EFT Training Details
This training will go far beyond the material covered in EFT levels 1 and 2 and is intended for EFT professionals and advanced students wanting to become practitioners. The techniques covered in this training will dramatically increase the effectiveness of your EFT practice working with clients.
These techniques will include:
Quickly uncovering "core scenes" at the root of current issues.
Following the client's process and "speaking for" the client to better bring out feelings.
Using special language transitions to help a client open up to the positive,
Using exaggeration and provocative humor to break through stuck spots and speed up healing,
Helping clients break out of victim mode to full self empowerment,
Combining the Gestalt Therapy "finishing unfinished business" process with EFT to make your work more powerful and complete.
There will be demonstrations and practice sessions during this EFT training workshop to better learn and absorb the material. There will also be opportunities to address challenging questions in your practice.
Testimonials for my workshops:
"I just attended an EFT workshop facilitated by Stefan Gonick. One of the most exciting things about working with Stefan is his clinical expertise that fleshes out the EFT experience. He does an exellent job of explaining the how's and why's of EFT. I'm already using some of the tips I learned in my practice. I highly recommend Stefan's workshops. I plan on attending more." Richard Forbes MSW, LICSW, LCDP

"After taking Stefan's Level 2 EFT workshop, I regret not joining his Level 1 class. I would gladly have traveled the 2.5 hours each way to experience his passion, sensitivity, and commitment to EFT. Despite the distance, we are making plans to bring a family member to him for counseling." Carol

"I never felt "talked down to" or lectured -- more "shared with." Excellent, informative, many tips and tricks. The presenter's enthusiasm and zeal was palpable, and it was presented in a very interesting and helpful way."

"The material I learned from Stefan's EFT workshops was immediately useful in my psychotherapy practice and in my personal life. Stefan's relaxed and enthusiastic approach was inspiring. He has an excellent grasp of the material and makes it accessible to people at all levels of experience." Adele, Psychotherapist, Workshop Facilitator
Workshop Preparations
Please come prepared:
Food for lunch (there is also a nice asian restaurant next door)
Notebook
Your questions regarding your use of EFT
Workshop Accommodations
Accommodations near the workshop site:
The Wayside Inn in Sudbury, MA is especially nice...very charming and a nice place to hang out in the morning. See web site.
I've heard good things about the Clarion Hotel..what you would expect from a new hotel chain. See web site.
The Hunt House bed and breakfast is the closest to the workshop site but sits right on RT. 20 which may or may not be relaxing. See web site.
All of these accommodations are relatively near the workshop site.
Pre-registration and Payment Information
For further information contact:
Stefan at (413) 527-5491 or stefan@EFT-Alive.com
To pre-register, please mail your checks payable to:
EFT-Alive
44 Burt Road
Westhampton, MA 01027
Please include your name, address, phone number and email address.
Or you can securely pay with a credit card via Paypal: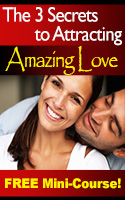 FREE e-Course!

EFT never ceases to amaze me! The process is gentle and often provides benefits where other methods fail.

— Dr. R. Vergini, MD

Your emotional health, your success in the world, and your level of joy can all be dramatically enhanced by shifting the energies that regulate them. That is the promise of the fascinating new field of [EFT].

— David Feinstein, PhD