EFT Mentoring/Advanced Topics Teleclasses

Advanced Techniques, Difficult Cases & Achieving Greater EFT Mastery
Dates:
Tuesday, September 16, 2008
Tuesday, October 14, 2008
Tuesday, November 11, 2008
Tuesday, December 9, 2008
Time:

8pm - 9:30pm eastern time


7pm - 8:30pm central time
6pm - 7:30pm mountain time
5pm - 6:30pm pacific time
Cost:
$32 per teleclass ($27 if payment received by 9/9/2008)

Sample: Recording of prior EFT Mentoring teleclass
Do you...
Need help with difficult cases where you are feeling stuck?
Want to increase your level of EFT mastery?
Want help with the business aspects of your EFT practice?
Have self-doubts or other difficult feelings come up in your work?
Want to be part of a community of other EFT practitioners?
Traditional psychotherapists have long recognized the value of regular input and feedback on their work. It helps them get past stuck places, become more competent, and expand their knowledge and expertise.
The opportunity for ongoing EFT mentoring is now available to EFT practitioners around the country through these monthly teleclasses.
Members of this EFT Mentoring group will have the opportunity to:
Get help with tough cases
Learn more about advanced techniques and the Art of Delivery
Discuss business and marketing ideas
Deal with challenging feelings that come up as (aspiring) EFT practitioners
Be part of a community of EFT practitioners.
This EFT mentoring teleclass is intended for EFT practitioners and aspiring EFT practitioners. There will be opportunities for some of the participants to get feedback on cases, but there may not be time for everyone to do so. You can get a lot of benefit listening to other practitioners' cases.
The mentoring teleclass will be given monthly, but you are not required to commit to regular attendance. You sign up for each teleclass one at a time.
The mentoring group is run by Stefan Gonick who has been doing emotional healing work with clients for 14 years and using EFT specifically for the last 6 years (over 3000 EFT client hours). You can read about Stefan's training and experience on the About Stefan page. See also Stefan's practitioner-oriented EFT articles.
Teleclass Waiver (must be read before participating)
Note: This teleclass will be recorded and made available to participants.
"After taking Stefan's Level 2 EFT workshop, I regret not joining his Level 1 class. I would gladly have traveled the 2.5 hours each way to experience his passion, sensitivity, and commitment to EFT. Despite the distance, we are making plans to bring a family member to him for counseling." Carol

"The material I learned from Stefan's EFT workshops was immediately useful in my psychotherapy practice and in my personal life. Stefan's relaxed and enthusiastic approach was inspiring. He has an excellent grasp of the material and makes it accessible to people at all levels of experience." Adele, Psychotherapist, Workshop Facilitator

"I have experienced wonderful benefits from working with EFT clearing old memories from the past. I trust Stefan in the process to guide me through to the other side and help me to release past hurts and wounds. I have finally come to a place of being able to live with a joyful heart most of the time.

Stefan is a gentle and intuitive healer who is gifted in helping others to open the door to healing. I would recommend the Borrowing Benefits seminar as a simple way of doing some intense healing work in a short time. Try it, you will be truly amazed." Sollena Morginn, Life Path Coach, Polarity Therapist.


For further information contact:
Stefan Gonick at (800) 770-9488 or (413) 527-5491 or stefan@EFT-Alive.com.
To register, please provide your name, address, phone number and email address.
Please mail your check payable to:
Stefan Gonick
44 Burt Road
Westhampton, MA 01027
Or you can securely pay with a credit card via Paypal: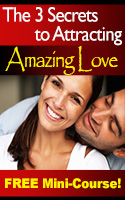 FREE e-Course!

EFT never ceases to amaze me! The process is gentle and often provides benefits where other methods fail.

— Dr. R. Vergini, MD

Your emotional health, your success in the world, and your level of joy can all be dramatically enhanced by shifting the energies that regulate them. That is the promise of the fascinating new field of [EFT].

— David Feinstein, PhD