No Enemies Within – Finding Self-Acceptance –
EFT Workshop
Be Confident and Comfortable in Your Own Skin
(Note: You do not need to know EFT to take this workshop.)
Date/Time:

January 24, 2009, 10 - 5:30pm

(Check-in at 9:40)
Location:

Mobius Center of Healing Arts

• Eastworks Building
116 Pleasant St, Suite 216
Easthampton, MA 01027 (Map)

Cost:
$118 ($98 if payment received by January 15th)
($59 for repeaters of this same workshop)

See Registration Info below.
"As you peel back the curtains around your core self, you become ready to tap the source of all change and success—self-love, and forgiveness for past failures."
~ Quote from a Psychology Today article called Your Trump Card: Self-Love
Do you...
Have an inner critic that just won't let up?
Tend to judge yourself harshly at times?
Seek approval from other people?
Want to feel confident and comfortable in your own skin?
Imagine how your life would be if you felt really good about yourself and were at peace. Yes, we all have parts of ourselves that we don't like or are uncomfortable with. While there is nothing wrong with wanting to better ourselves, what if many of these parts are really not so bad?
What if they are, in fact, quite fine, but we were "taught" that they were bad due to the issues of our care givers? We end up feeling bad about ourselves and are forever trying to "fix" things that are not broken.
How do we let go of these negative inner voices and know the truth that we are already good and worthy people?
Learn the basics of EFT
Use EFT to quiet your inner critic
Let go of self-judgments and negative beliefs
Become more at peace with yourself, happier and freer
Have a much better relationship with yourself and others
What makes this workshop uniquely effective is the use of the EFT (also known as "Tapping Therapy") to help you gently and remarkably quickly release negative emotions, judgments and self beliefs.
EFT has a proven 90% success rate! (see supporting research summary).
You will also walk away with a process for continuing to release critical feelings about yourself and increase your self acceptance throughout your life.
"I have experienced wonderful benefits from working with EFT clearing old memories from the past. I trust Stefan in the process to guide me through to the other side and help me to release past hurts and wounds. I have finally come to a place of being able to live with a joyful heart most of the time. Stefan is a gentle and intuitive healer who is gifted in helping others to open the door to healing." Sollena K Morginn, Life Path Coach.

"I think this workshop provided an excellent training in the application of EFT to one's own life, to clarify and fulfill one's hopes and dreams. What delights me is the possibility I can use what Stefan has taught us in order to remove numerous obstacles I've allowed to block my own progress and self-fulfillment." Steve

"I attended an EFT 1 workshop with you this past Spring and it really helped me turn a corner in my life. I had been struggling with Post Partum Depression and a chronic dietary yeast problem, both of those resolved within a few weeks of changing my diet and using EFT."
Jolene Cook
Please note: There is no prerequisite for taking this workshop. You will get a quick introduction to EFT at the beginning of the workshop sufficient for participating. However, #1 below is very recommended.
If you want to learn more about EFT in advance, you can do so from the following resources:
Please read the How To Do EFT page on this web site. This will be very helpful to do before the workshop.


You can download a free basic EFT manual on the main EFT web site. You only need to read the first 35 pages to get a good understanding of EFT.


There are a number of good books on EFT that can be purchased to learn the basic EFT method. One good book is " The Promise of Energy Psychology" by David Feinstein, which gives a very thorough training in the EFT process. Another good book is called "Freedom At Your Fingertips" by Ron Ball, which summarizes the EFT tapping process in the first chapter. The remaining chapters discuss using EFT for specific applications.


Please come prepared:
Food for lunch (there is no restaurant and there will only be a one hour break for lunch)
Notebook or journal
List of the ways that you currently feel bad about yourself and/or any negative beliefs that you have about yourself
For further information contact:
Stefan at (413) 527-5491 or stefan@EFT-Alive.com
To pre-register, please mail your check payable to:
Stefan Gonick
44 Burt Road
Westhampton, MA 01027
Please include your name, address, phone number and email address.
Or you can securely pay with a credit card via Paypal: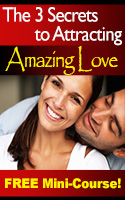 FREE e-Course!

EFT never ceases to amaze me! The process is gentle and often provides benefits where other methods fail.

— Dr. R. Vergini, MD


Your emotional health, your success in the world, and your level of joy can all be dramatically enhanced by shifting the energies that regulate them. That is the promise of the fascinating new field of [EFT].

— David Feinstein, PhD