EFT Mentoring & Certification
(AAMET International)
EFT Assessment and Certification Package
Many people who are exposed to the amazining healing abilities of EFT become passionate proponents of this wonderful technique. Some become so inspired that they decide to learn how to use EFT to provide healing services to the world as a certified EFT Practitioner.
The Steps to EFT Practioner Certification
In a nutshell, the following steps are needed in order to become a certified Level 2 EFT Practitioner:
Complete the follow-on EFT practitioner certification process
The detailed steps of the EFT certification process are listed below. Once you have completed these steps, you will be an AAMET International certified Level 2 EFT Practitioner!
When you are ready, there is a more advanced Level 3 certification available as well. However, you do not need Level 3 certification to start your practice as an EFT Practitioner.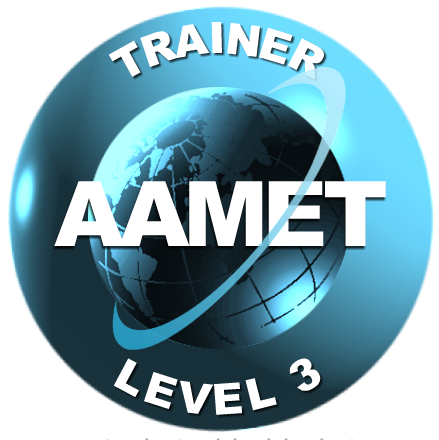 EFT Practitioner Training, Mentoring and Certification
As an AAMET International Trainer, I provide AAMET Certification training, EFT mentoring and Evaluation services for EFT practitioner certification.
Once you have completed your EFT Practitioner Training, my EFT Assessment and Certification Package is designed to support you and make sure that you have fulfilled the required Core Compentencies to become a certified EFT practitioner as specified by AAMET International.
AAMET International provides two levels of EFT Practitioner Certification: EFT Level 2 Practitioner and EFT Level 3 Advanced Practitioner.
EFT Level 2 Practitioner Certification Requirements
Complete a Level 1 course or demonstrate equivalent experience
Complete the Level 2 EFT Practioner course
Provide four case studies (session write-ups) that demonstrate a practical understanding of core EFT skills (case study guidelines)
Provide a one-hour recorded session that demonstrates your competent, individualized EFT approach with a subject
Take a and pass an on-line multiple choice test that demonstrates core EFT knowledge
Complete at least 50 EFT sessions with clients (a Facebook group is available for setting up sessions)
Complete 6 Hours of 1-to-1 Mentoring/Supervision
Upon Completion of Training, Assessment and Certification
At this point, you will receive from me a certificate acknowledging completion of all practitioner requirements
You may then apply to the AAMET directly with your new credentials for membership at EFT Practitioner Level (Application fee: about $150)
AAMET will contact me to verify that you have demonstrated the required skills
Upon verification of your completion of the requirements, AAMET grants you full EFT Level 2 Practitioner Certification
You will be a Certified EFT Practitioner as long as you agree to honor AAMET's continuing education requirements
AAMET International Core Competency Requirements (Level 2)
EFT Level 2 Certification Costs
EFT Level 1 Training Course: $375 - $425 (early bird vs. regular price)
EFT Level 2 Training Course: $375 - $425 (early bird vs. regular price)
EFT Assessment and Certification Package: $1700 (includes 6 hours of 1-on-1 mentoring/supervision)
EFT Assessment and Certification Package
The Assessment and Certification Package costs $1700 (this includes 6 hours of 1-on-1 mentoring and supervision, which is $1020 of the $1700). There is a 4-pay option and other payment plans as well.
You can use this link to make your payment.
This cost is for the time it takes me to review your 4 case studies and one-hour recorded session. In addition, at least 6 hours of Mentoring/Supervision is required for your AAMET EFT practitioner certification. This package includes the first 6 of those hours.
Once the 6 hours of mentoring/supervision are complete, it is my intention and expectation that you will be ready to join the AAMET at the Certified EFT Practitioner level. However, no trainer can automatically guarantee your advancement.
If I have assessed your work and believe that additional demonstration of your skills is required before my recommendation, this will be clearly discussed between us. My job is to ensure that you have demonstrated competence at the practitioner level and to help you reach this goal. This sometimes means that one or two additional hours may be needed.
Ongoing EFT Mentoring and Supervision
Students and EFT practitioners at all levels are required to get mentoring and supervision to ensure competency and accountability in offering EFT at the highest professional level.
As part of the initial EFT Practitioner Certification process, my assessment of your skills requires a minimum of 6 hours of supervisory time to answer questions about your practice, discuss your challenging cases, and support your ability to apply core EFT skills effectively in a professional capacity.
Our 1-to-1 calls are your chance to share your personal Art of Delivery, improve your skill-set through mentoring and otherwise address anything important that involves your EFT practice. Ultimately, our conversations allow me to get to know what kind of practitioner you are, so I can make the most informed decision possible regarding certification.
Note: AAMET International requires that practitioners and trainers receive supervision with someone at the same level of experience or higher each year.
I'm Here to Answer Your Questions!
Please feel free to contact me to answer any questions that you may have about the EFT Certification and Assessment process. I can be reached at or stefan@eft-alive.com.