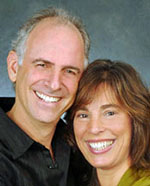 On-line EFT Level 1 and 2
Practitioner Training Approved by
EFT International (formerly AAMET)

(Non-Practitioners Are Welcome Too)
Learn The Emotional Freedom Technique
A Powerful Tool for Rapidly Releasing Negative Emotions and Beliefs
• Two 3-Day Weekend Intensive EFT Certification Training
• By Stefan Gonick and Laura Mazza Gonick, LMHC
Date:
March 12-14 & 19-21, 2021
(Get on the mailing list to be notified of future trainings.)
Time:
Level 1: March 12-14, Fri-Sun, 11am-5pm (New York time)
Level 2: March 19-21, Fri-Sun, 11am-5pm (New York time)
Location:

ON-LINE (in your own home)

Note:
EFT Level 1 and 2 workshops can be taken separately
Cost:
EFT Level 1: $425 ($375 if payment received by February 12th)
EFT Level 2: $425 ($375 if payment received by February 12th)
EFT Level 1 & 2: $850 ($750 if payment received by February 12th)
EFT Level 1 & 2 Repeaters: $175

(12/24 CEU's available for LMHC and LICSW. Fee $25.)

Learn about EFT Practitioner Certification

See Workshop Registration Info below.
EFT Level 1 Foundational Training - March 12-14, 2021
The Emotional Freedom Technique (sometimes called "Tapping Therapy" or "Tapping") works like emotional acupressure to quickly, gently and easily release the negative emotions and beliefs that are at the root of our problems and pain.
For clinicians: EFT is a proven, evidence-based technique that can be thought of as analogous to a technique like EMDR. In my experience, EFT is at least as effective as EMDR but is quicker to apply (less session time needed), and clients can be taught how to use the technique on their own between sessions.
EFT has been clinically effective in thousands of cases for both emotional and physical healing and has a proven 90% success rate (see supporting research summary).
This includes:
   • trauma and abuse  • panic and anxiety • fears and phobias  • love pain
   • anger  • guilt  • addictions  • emotional overeating and weight loss
   • insomnia  • sexual problems  • blocks to success  • and others
EFT has also been successfully applied to hundreds of physical symptoms, including chronic pain, asthma, fibromyalgia, CFS, carpal tunnel syndrome, high blood pressure, food and environmental allergies, and other conditions.
Emotional Freedom Techniques:
Can be easily learned by anyone.
Is usually rapid, long lasting and gentle.
Often works where nothing else will.
Is one of the best self-help techniques ever!
Can be applied in the heat of the moment to get immediate relief in difficult situations
The Level 1 foundational training is open to everyone. This includes people who want to use EFT for themselves, family and friends as well as professionals who want to add a powerful method to their toolbox to greatly increase the effectiveness of their practice.
If you are looking to become an AAMET certified EFT practitioner, Level 1 is a prerequisite to the Level 2 Practitioner Training and AAMET EFT Practitioner Certification.
More About EFT Level 1 Foundational Training
At this Foundational EFT training seminar you will learn how EFT works, see live demonstrations, and have opportunities to experience it yourself, if you choose. You will also learn the basic version of EFT that you can use on your own.
We will do three group EFT exercises:
In the first one, we will apply EFT to relieve a physical pain (eg. sore shoulder, back pain, arthritis in fingers, etc).
In the second exercise, we will apply EFT to relieve an addictive craving. I will supply chocolate kisses for that purpose, but you are welcome to bring something of your own (eg. cigarettes, problem foods).
In the third exercise, we will use EFT to relieve the pain from a painful memory.
Note: All exercises are optional, and you will not need to reveal anything about yourself or your memory.
EFT Level 1 Overview:
In an AAMET EFT Level 1 Course, you can expect to learn:
What EFT (tapping) is and the history behind it
An overview of the science behind EFT
Building Bridges from existing beliefs to EFT
How to use the EFT Basic Recipe
Identifying intensity (SUDS), testing your work and measuring progress
The principals and implications of Resistance ("Psychological Reversal")
How to formulate effective EFT Setup statements
Aspects of our emotional issues and the concept of shifting aspects
The importance of being specific - "global" vs. "specific"
How to handle excessive emotional intensity
Understanding the Generalization Effect
Cognitive belief shifts
Using EFT to help with physical pain
Using EFT on addictive cravings
The Movie Technique for releasing painful memories
The concept of Borrowing Benefits
What to do when EFT does not seem to work
We look forward to you joining us to learn this exciting and effective technique!
EFT Level 2 Practitioner Training - March 19-21, 2021
Level 2 is where we go beyond the basics to learn the core skills needed to start applying the exquisite power of EFT at a much deeper level. When you master this training you will be able to help people with a wide range of issues with confidence and grace.
In this two-day training we will cover the AAMET core competencies in a warm, supportive, small group setting. There will be thorough explanations of the concepts, live demonstrations, group exercises, triad and 1-to-1 practice sessions, and personalized feedback to help build your understanding, skills and confidence.
Prerequisite for Level 2:
Completion of an AAMET Level 1 training or equivalent experience is required for EFT Level 2. Please contact me (stefan@eft-alive.com) if you have any questions about this.
Level 2 Curriculum:
Introductions and Quick Review

Introduce Ourselves and Check-in
Group Agreements and Confidentiality
Review Fundamental Concepts

The Psychological Basis of Core Issues

The Tabletop Metaphor
The Forest and Trees Metaphor
The Generalization Effect
Finding Core Memories
Demonstration and Exercises

Introduction to working with intense memories and trauma

Gentle Techniques:
- Sneaking up on the pain
- "Chasing the Pain"
- The "Tearless Trauma" Technique
The "Tell the Story" Technique
Handling intense emotion - "Fast Tapping"
Recognizing your limits
Demonstrations and Exercises

The Palace of Possibilities

Writings on our Walls
Self-Limiting Beliefs
Affirmations and negative "tail-enders"
Using EFT to shift negative beliefs
Demonstration and Exercises
The Personal Peace Procedure

 

When EFT Doesn't Seem to Work

Understand and identify blocks to EFT working
Use EFT to address those blocks

EFT Group Work

The phenomenon of "Borrowing Benefits"
How to lead Borrowing Benefits group processes
Demonstration and Exercises

EFT by Telephone

Advantages and Disadvantages
How to Do It
Demonstration and Exercises

Professional Concerns

Professional Conduct
Safety, boundaries, and confidentiality
The AAMET Ethics Code
What people are saying about our workshops:
"I have taken EFT Level 2 three times, and your training was far and away the most thorough!" Workshop participant*

"Thank you Stefan! You are a dynamic, fun, approachable speaker. I'm looking forward to level II." Sarah

"After taking Stefan's Level 2 EFT workshop, I regret not joining his Level 1 class. I would gladly have traveled the 2.5 hours each way to experience his passion, sensitivity, and commitment to EFT. Despite the distance, we are making plans to bring a family member to him for counseling." Carol

"I never felt 'talked down to' or lectured -- more 'shared with.' Excellent, informative, many tips and tricks. The presenter's enthusiasm and zeal was palpable, and it was presented in a very interesting and helpful way." Workshop participant

"The material I learned from Stefan's EFT workshops was immediately useful in my psychotherapy practice and in my personal life. Stefan's relaxed and enthusiastic approach was inspiring. He has an excellent grasp of the material and makes it accessible to people at all levels of experience."  Adele Marcus, Psychotherapist, Workshop Facilitator

"I just attended an EFT workshop facilitated by Stefan Gonick. One of the most exciting things about working with Stefan is his clinical expertise that fleshes out the EFT experience. He does an excellent job of explaining the how's and why's of EFT. I'm already using some of the tips I learned in my practice. I highly recommend Stefan's workshops. I plan on attending more." Richard Forbes MSW, LICSW
Pre-registration and Payment Information
For further information contact:
Stefan at stefan@EFT-Alive.com
To pre-register, please mail your check payable to:
EFT-Alive
16 Old Bay Road
Belchertown, MA 01007
Please include your name, address, phone number and email address.
Or you can securely pay with a credit card:
| | | |
| --- | --- | --- |
| EFT Level 1 & 2  | | $850 ($750 if paid by February 12th) |
| EFT Level 1 Only  | | $425 ($375 if paid by February 12th) |
| EFT Level 2 Only  | | $425 ($375 if paid by February 12th) |
| EFT Level 1 & 2 Repeat   | | $175 (For people repeating EFT Level 1 and/or 2) |
| CEU Credit Fee  | | $25 |
Cancellation and Refund Policy
Refunds for this workshop will be made if requested in writing or by email according to the schedule below. No refunds will be made for absence, withdrawal or dismissal.
Refunds on personal checks may take up to 4-6 weeks for processing.
We reserve the right to grant exceptions to the stated policy in situations including, but not limited to, illness and death in the immediate family.
Time of Request Refund/Credit
At least 14 days before workshop: 100% less an admin fee of $20.
7-14 days before workshop: 50% less an admin fee of $20
Less than 7 days before workshop: 25% less an admin fee of $20
After the start of the workshop: No refund
Grievance Policy
EFT-Alive is fully committed to conducting all activities in strict conformance with the governing body for which continuing education units/credits are being requested. EFT-Alive will comply with all legal and ethical responsibilities to be non-discriminatory in promotional activities, program content and in the treatment of program participants. The monitoring and assessment of compliance with these standards will be the responsibility of the CE Administrator in consultation with the members of the continuing education committee.
While EFT-Alive goes to great lengths to assure fair treatment for all participants and attempts to anticipate problems, there may be occasional issues which come to the attention of the staff which require intervention and/or action on the part of the conference staff or an administrator of EFT-Alive. The following procedures serve as a guideline for handling such grievances.
A participant must file a grievance in writing within ten (10) days of the event. Each complaint will be handled on a case-by-case basis by EFT-Alive. We reserve the right to respond to the complaint within 30 days of notification. If the participant expects action on the complaint, the following actions may be taken:
If the grievance concerns a Speaker, the content presented by the Speaker, or the style of presentation, the CE Administrator will pass on the comments to the Speaker, assuring the confidentiality of the grieved individual.
If the grievance concerns a workshop offering, it's content, level of presentation, or the facilities in which the workshop was offered, the CE Administrator will mediate and will be the final arbitrator. If the participant requests action, the CE Administrator may:
1. Provide a credit for another workshop or
2. Provide a partial or full refund of the workshop fee.
If the grievance regards the facility choice and grievance is founded, consideration will be given to changing sites for future conferences if the problem of concern cannot be trusted to be resolved in a mutually agreed upon fashion.
If the grievance concerns the EFT-Alive CE program, in a specific regard, the CE Administrator, in conjunction with the Executive Director of EFT-Alive will attempt to arbitrate.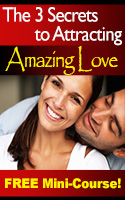 FREE e-Course!

EFT never ceases to amaze me! The process is gentle and often provides benefits where other methods fail.

• Dr. R. Vergini, MD

Your emotional health, your success in the world, and your level of joy can all be dramatically enhanced by shifting the energies that regulate them. That is the promise of the fascinating new field of [EFT].

• David Feinstein, PhD