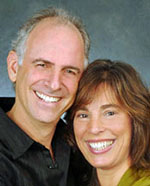 "Essential EFT" On-line Workshop

Learn How to Help Yourself and Your Family During the Coronavirus and Times of Crisis Using EFT

• By Stefan Gonick and Laura Mazza Gonick, LMHC
Date:
Saturday, April 18, 2020
(Get on the mailing list to be notified of future trainings.)
Time:

Saturday, 11am-6pm

(New York time - with a break for lunch)
Location:

On-line - Attend from your home!

Cost:
$137 by April 13th or $167 afterwards or 3 payments of $59
(deadline 4/16/20)

Note: All the members in your home can attend for one price.

See Workshop Registration Info below.
Learn How to Help Yourself and Your Family in Times of Crisis and Need Using EFT
The Coronavirus pandemic is a very scary and stressful situation...
There are fears of catching the virus
Fears and stresses about the economy
The stress of being stuck home alone
The stresses of having your kids at home
Growing friction and irritation with your spouse and/or children
Lack of sleep from all of the anxiety and stress
This is all the more scary when you realize that stress and poor sleep really hurt your immune system so that you are less protected if you do catch the virus!
What You Will Learn in this All-Day Workshop
This workshop includes an introduction to the essentials of EFT followed by specific practical ways to use EFT with yourself and your family members during the coronavirus crisis.
You Will Learn How to Use EFT to...
Pick the right words to get the most benefit from your tapping
Relieve the specific fears, anxieties, concerns, and stresses that you or your family are having
Help with difficulty breathing, coughing, physical pain, and other physical symptoms
The special way to use EFT with young children
Relieving your irritations with your spouse and/or children
Getting a better night's sleep
Boosting your immune system!
At the end of this workshop, you will be a great position to help yourself and the needs of your family in the coronavirus crisis!

It's one of the best gifts that you can give yourself...
Emotional Freedom Techniques:
Can be easily learned by anyone.
Is usually rapid, long lasting and gentle.
Often works where nothing else will.
Is one of the best self-help techniques ever!
Can be applied in the heat of the moment to get immediate relief in difficult situations
The Essential EFT On-line Workshop is open to everyone!
What people are saying about our workshops:
"I have taken EFT Level 2 three times, and your training was far and away the most thorough!" Workshop participant*

"Thank you Stefan! You are a dynamic, fun, approachable speaker. I'm looking forward to level II." Sarah

"After taking Stefan's Level 2 EFT workshop, I regret not joining his Level 1 class. I would gladly have traveled the 2.5 hours each way to experience his passion, sensitivity, and commitment to EFT. Despite the distance, we are making plans to bring a family member to him for counseling." Carol

"I never felt 'talked down to' or lectured -- more 'shared with.' Excellent, informative, many tips and tricks. The presenter's enthusiasm and zeal was palpable, and it was presented in a very interesting and helpful way." Workshop participant

"I just attended an EFT workshop facilitated by Stefan Gonick. One of the most exciting things about working with Stefan is his clinical expertise that fleshes out the EFT experience. He does an excellent job of explaining the how's and why's of EFT. I'm already using some of the tips I learned in my practice. I highly recommend Stefan's workshops. I plan on attending more." Richard Forbes MSW, LICSW
Pre-registration and Payment Information
For further information contact:
Stefan at stefan@EFT-Alive.com
To pre-register, please mail your check payable to:
EFT-Alive
16 Old Bay Road
Belchertown, MA 01007
Please include your name, address, phone number and email address.
Or you can securely pay with a credit card or Paypal:
"Essential EFT" On-line Workshop 
$167 ($137 if paid by April 13th)
Or 3 monthly payments of $59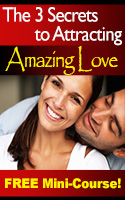 FREE e-Course!

EFT never ceases to amaze me! The process is gentle and often provides benefits where other methods fail.

• Dr. R. Vergini, MD

Your emotional health, your success in the world, and your level of joy can all be dramatically enhanced by shifting the energies that regulate them. That is the promise of the fascinating new field of [EFT].

• David Feinstein, PhD