Finding the Love You Want 6-Week Teleclass Series
The Cure for Being Single...When Nothing Else Has Worked
Dates:
(Get Preview Call Recording)

Upcoming
(These teleclasses will be recorded in case you miss a week. You can also replay them to maximize your benefit.)

Time:
8pm - 9:30pm eastern time
(7pm - 8:30pm CT, 6pm - 7:30pm MT,
5pm - 6:30pm PT)

Cost:
$337 ($297 if payment received by TBD)

(Sign up now and get valuable free bonuses.) See Registration Info below.
Note: Ready to find love right now? Check out:
Finding the Love You Want: The Breakthrough Program
Has your love life been...
Disastrous relationships with the wrong people?
Meeting or dating interesting people... and then blowing it?
The frustration and loneliness of the endless search for (heathy) love?
What is really keeping you from the love of your life?
What if there is something holding you back that you don't even know about?

Some people might say that it is just a numbers game and that you haven't met enough people yet. Their solution would be to meet more people using dating sites and/or attending singles events. Many people do these things. Only some succeed with them. What makes the difference?
The truth is...
Most people aren't aware of their own blocks to finding love.
The challenge of finding your special someone has less to do with meeting lots of people and much more to do with clearing the internal obstacles that are holding you back from having an incredible love life.
Some of these internal obstacles include:
Being attracted to the wrong kinds of people
Self-doubts and insecurities
Fears around love (many of which may be hidden to you)
Unresolved emotional attachments from past relationships
Limiting beliefs about what is possible
Negative relationship patterns from childhood
These emotional barriers to love can cause you to shy away from fascinating people, to sabotage yourself when meeting them or after getting involved, and to repeat unhealthy relationship patterns. These kinds of internal obstacles can be hard to work through on your own.
Imagine finally having the relationship of your dreams...
I believe that we are created to share life with that special someone who awakens our soul and makes us reach for more, who plants a fire in our hearts and brings peace to our minds, to learn from each other and grow in love. This doesn't have to be just a dream...
Real help is available to find the love of your life now
There are three keys to the solution to finding your soulmate:
Learn why you may be attracted to the wrong people
Discover your internal obstacles to finding healthy love
Rapidly remove those obstacles with the Emotional Freedom Technique
Master a powerful force of the universe to attract love into your life (the Law of Attraction)
What makes this teleclass different from others?
There are other teleclasses that could help you understand the nature of your blocks to finding love. Understanding your blocks is a good first step, but what you really want to do is remove those blocks. Other teleclasses only offer weak methods for doing this.
What makes the Finding the Love You Want teleclass uniquely effective is that it includes a powerful method, called the Emotional Freedom Technique, which is a breakthrough way to actually remove your blocks and limiting beliefs, quickly and easily.
The Emotional Freedom Technique (EFT)
Quickly Clears Internal Obstacles to Finding Love
EFT (Tapping Therapy) works like "emotional acupressure" to rapidly relieve negative emotions and false beliefs. It is extremely effective for healing the fears, insecurities, and limiting beliefs that are keeping you from the love of your life. Click on the link for more information.
Use the Law of Attraction to Bring Your Soulmate Into Your Life
The Law of Attraction (as described in the book and movie The Secret) is a powerful force that works either for or against you in your search for love. It is always doing one or the other. It tends to be an unconscious process, but it can be made conscious to get its fullest help working for your benefit.
What will you get out of these teleclasses?
Learn why you might be strongly attracted to the wrong people
Uncover your fears, blocks and limiting beliefs around finding healthy love
Use EFT to break free from negative patterns and release emotional blocks and limiting beliefs
Master a powerful force of the universe to attract love into your life
In these powerful teleclasses you will break out of the bad (or no) relationship blues and remove the obstacles to finding the love of your life. You will also finish with specific techniques to attract your soulmate.
You really can have the life and love you've always desired
This mini e-course will give you a deep understanding of the real reasons you haven't found your soulmate yet and what to do about it, and it forms the basis of the teleclass series.
Teleclass Waiver (must be read before participating)
Testimonials for the
Finding the Love You Want Teleclasses:

Finding my life partner was like trying to solve an ancient mystery. Even though I actively sought and educated myself with the current guidance and advice from relationship experts, I still didn't understand why I was magnetically drawn to the wrong types of men. I didn't want to waste any more of my life on unsuitable partners as I was totally worn-out by making the same mistake over and over again. Joining Stefan's teleclass was my last hope – I didn't know what to expect but felt compelled to enroll as it seemed to be the answer I was looking for.

By following Stefan's EFT practices, I was finally able to permanently unearth and demolish those deeply ingrained false beliefs that kept me from finding the right mate. As well as experiencing a healing, I now possess an unshakeable self-assurance that I can and will attract the right life partner for me. What a breakthrough! This course was beyond my expectations and I am thankful that I made the decision to seek Stefan's help.

6-Week Teleclass Participant
——

Finding the Love You Want six week teleclass was nothing short of groundbreaking! Stefan incorporates Inner Child work and EFT to release the emotional trauma impeding romantic growth. Inner Child work coupled with EFT gives you the tools necessary to gift yourself with opening the door to true emotional freedom. A luxurious, self-empowering process that releases you from the false reality you were bound to.

Week III was unbelievable for me as I took ownership of the key core issues between me and my mother - I haven't needed to look back since.

When all is said and done, I have every confidence that these steps will ultimately lead me to attract a breathtakingly amazing partner and I will find the LIFE that I want. The point being, I feel wildly hopeful about what lies just ahead.

If after years and years of traditional talk therapy, you find you are still grappling with your same demons, the Finding the Love You Want teleclass will make them go POOF - once and for all.

Elizabeth, Indiana
——

I loved the teleclasses! I felt very safe with you. I think you have a way of creating safety for everyone. You handled everyone's calls with care and compassion. I liked the structure, the format. I liked the group tappings... the ones you made up... they were very effective in addressing my (our) concerns. I liked learning about working with one's inner child, and speaking through them, addressing all of the various feelings, etc... I learned more about myself and how one's childhood experiences affect us now. I REALLY liked the way you got "angry" during the tappings, demonstrating how to relate to our own anger and how to get it out and the fact that you are probably the only person I have heard get angry that didn't upset me. I LOVED the homework assignments... they are really essential and were very appropriate and doable. This is a great offering... I would have just liked MORE of it!!

Paula B, 6-Week Teleclass Participant
Testimonials for EFT
"As a Nurse Practitioner in Mental Health, I find that EFT is the most effective technique with the quickest results that I've ever experienced." Trish Murphy
"I have overcome panic disorder, depression, and a host of other issues quickly, and amazingly. My family thinks this is great, and my wife wishes I would shut up about it sometimes, but it is hard when you are so excited." Bill Torp
Tap to Transform Your Limiting Beliefs and RECLAIM YOUR POWER!
by Angela Treat Lyon, EFT Expert - $47 Value
You may have had times where you felt like no matter what you did, things just didn't get better. You tried and tried, but the more you did the less worked. Did you throw your hands up in the air and cry, "I quit!"? No, of course not! You went for help! If one of the things you struggle with is pricing, asking for fees, and getting paid, I invite you to use this ebook to help you erase that pattern and get a move on! Get this ebook that will help you change your Inner Game and Reclaim YOUR Power!
The Self-Esteem Book: Preview E-Book - $ Priceless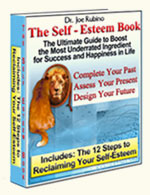 The Self-Esteem Book: Preview E-Book You'll receive 2 important chapters "Transform Your Self-Talk from Negative to Positive" and "The Costs of Not Reclaiming Our Self-Esteem" excerpted from The Self-Esteem Book. This book has been the primary guide for thousands to totally improve their lives. With The Self-Esteem Book you'll Learn:
Why over 85% Experience Diminished Self-Esteem
Why Lacking Self-Esteem is the #1 Cause of Negative Emotions like Anger, Hurt, Greed, Fear, and Guilt
How to Replace Negative Messages with New Core Beliefs that Support Your Happiness and Excellence
How to Heal the Past and Stop the Downward Spiral of Self-Sabotage
How to Implement an easy to follow system that will Impact Your Life
Dr. Joe Rubino
CEO, The Center for Personal Reinvention
Your Manifestation Technique® by Wendy Young - $47 Value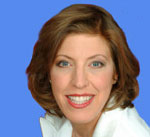 Wendy Young "Law of Attraction Coach, Wendy G Young has created a unique manifestation technique called, "Your Manifestation Technique®." This is a very exciting WHOLE BODY and UNIVERSE approach to connecting to source and attracting your most precious heart's desires! You will learn some unique concepts that help make this technique incredibly powerful!"
Krystalya Marie - Peak Energy & 5 Other Ecourses - $430 Value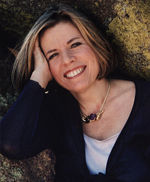 Krystalya Marie Increase Your Energy with Breakthrough Secrets for Having Peak Performance Energy & Stamina! Learn how your body's energy system works, how blocks in your energy system can deplete your energy and best of all how you can free up your energy, remove the blocks and have Peak Performance Energy with a one minute energy tune-up. Krystalya is also sharing 5 of her top E-course recordings and you will receive a free copy of 'The Empowered Spirit News' where you will learn the Secrets to greater health and happiness.
Pre-registration and Payment Information
For further information contact:
Stefan at (413) 527-5491 or stefan@EFT-Alive.com
To pre-register, please mail your check payable to:
Stefan Gonick
44 Burt Road
Westhampton, MA 01027
Please include your name, address, phone number and email address.
Or you can securely pay with a credit card via Paypal:
| | |
| --- | --- |
| $297 (before TBD), $337 (after TBD) | |