About Laura Mazza Gonick, LMHC
EFT Tapping Practitioner and Psychotherapist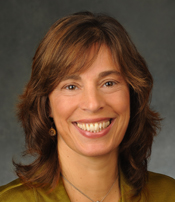 Laura Mazza Gonick, LMHC
Welcome to Soulful EFT!
It is my greatest desire to guide you to achieve your goals: feeling fully alive, manifesting your dreams and finding joy, even in the midst of life's challenges.
I believe that life presents us with challenges as an invitation to overcome and discover our true strength and power... This is our Hero's (Heroine's) Journey.
We can then re-write our "life story" and create the life we truly desire!
Your New Life with EFT!
When we resolve these challenges we have the freedom to transform our lives. EFT Tapping Therapy is a wonderful tool that helps us quickly and gently release emotional pain and the limiting beliefs that are keeping us stuck.
Until we say ENOUGH! We want and deserve something better! That is why you're reading this page NEW LIFE WITH EFT. It's not just a name, is a promise, a gift that you give yourself!
An Invitation, a Gift to Yourself
Today I am happy to offer others what life has taught me. I have over 14 years of experience as an EFT Practitioner, psychotherapist, supervisor and group leader helping others to free themselves from physical and emotional issues.
I specialize in the following areas:
Re-connect with your Soul-Calling
Clarify your Life's Mission
Life Goal Breakthroughs
Conquering Life Transitions
Stress and Anxiety Relief
Fertility, Pregnancy and Beyond
Grow in your relationships
...and more.
Who I Am and Where I Come From
I'm originally from Argentina. I've been living in the United States for 20 years and still miss the warmth of my people and the colors and sounds of my culture. At the same time, I am intensely grateful to the United States, my new home where I became an adult, where I found the love of my life, where I am raising my daughter and where I developed a heartfelt family of friends.
I've always liked to look back, with open eyes thanking past experiences, either for the beauty and love lived or the opportunity they have given me to learn and grow in my life. My philosophy is that we are here to discover the lessons that life offers and enjoy the most of the moments lived. We have to get the most juice out of life, it is the only one we have (for now).
I love my life, full of blessings and challenges, full of opportunities to laugh and cry. And my greatest desire is to guide and help others to find the pleasure to grow, learn and enjoy life in its fullness and riches.
My Road to Psychology and Counseling
Traveling has always been a passion of mine. As a teenager I toured South America with friends, learning from different cultures. When I was invited to the United States, I saw it as an opportunity to learn and experience a different culture. I never imagined the amazing welcome and warmth I experienced and how much I've learned from being in this great country.
I arrived at Esalen Institute, California, in 1993 where I attended Gestalt, massage, meditation, and other trainings. In 1995 I re-connected with an old love - mud, clay, pottery - that helped me overcome difficult events. I discovered that art acted as a healing agent, channeling positive energy into my life. This led me to pursue my Masters in Counseling Psychology and Art Therapy. I love using EFT with my clients and can include my Art Therapy background when desired.
I've always adjusted my guidance or treatment according to the person I'm working with. Using the technique or orientation that is most appropriate to the need or situation: EFT Tapping Therapy, Gestalt Therapy, Art Therapy, Guided Visualization, and others.
I am delighted to offer guidance through sessions via telephone or skype. Write me today to find out how I can help you. It would be a pleasure and privilege to work with you!
So I say enthusiastically WELCOME TO YOUR NEW LIFE WITH EFT!
Contact Laura
Complimentary 20 Minute Consultation
I invite you to have a free 20 minute consultation to learn how we might work together to help you get a new life with EFT!!
Contact Laura at
laura@soulfuleft.com
Pay for Your Soulful EFT Session: