Finding the Love You Want...
using EFT and the Law of Attraction
The Cure for Being Single...When Nothing Else Has Worked
(Note: You do not need to know EFT to take this workshop.)
Date/Time:

April 18, 2009, 10 - 5:30pm

(check-in 9:40)
Location:

Clarion Hotel • Hampshire Room


1 Atwood Drive
Northampton, MA (Map)

Cost:
$118 ($98 if payment received by April 9th)
(You will also get valuable free bonuses. See below.)
See Registration Info below.

For a sample of what will be covered in the workshop including a demonstration, please listen to my one hour interview on:
BlogTalk Radio: Finding the Love You Want
Has your love life been...
A series of unsatisfying relationships with the wrong people?
Sabotaging yourself when dating or in a relationship?
The frustration and loneliness of the endless search for love?
What is keeping you from the love of your life?
What if there is something holding you back that you don't even know about?

Some people might say that it is just a numbers game and that you haven't met enough people yet. Their solution would be to meet more people using dating sites and/or attending singles events. Many people do these things. Only some succeed with them. What makes the difference?
The truth is...
Most people aren't aware of their own blocks to finding love.
The challenge of finding your special someone has less to do with meeting lots of people and much more to do with clearing the internal obstacles that are holding you back from having an incredible love life.
Some of these internal obstacles include:
Being attracted to the wrong kinds of people
Self-doubts and insecurities
Fears around love (many of which may be hidden to you)
Unresolved emotional attachments from past relationships
Limiting beliefs about what is possible
Negative relationship patterns from childhood
These internal obstacles can cause you to shy away from fascinating people, to sabotage yourself when meeting them or after getting involved, and to repeat unhealthy relationship patterns. These kinds of internal obstacles can be hard to work through on your own.
Imagine finally having the relationship of your dreams...
I believe that we are created to share life with that special someone who awakens our soul and makes us reach for more, who plants a fire in our hearts and brings peace to our minds, to learn from each other and grow in love. This doesn't have to be just a dream...
Real help is available to find the love of your life now
There are three keys to the solution to finding your soulmate:
Learn why you may be attracted to the wrong people
Discover your internal obstacles to finding healthy love
Rapidly remove those obstacles with the Emotional Freedom Technique
Master a powerful force of the universe to attract love into your life (the Law of Attraction)
What makes this workshop different from others?
There are many other workshops that could help you understand the nature of your blocks to finding love. Understanding your blocks is a good first step, but what you really want to do is remove those blocks. Other workshops only offer weak methods for doing so.
What makes the Finding the Love You Want workshop uniquely effective is that it includes a powerful method, called the Emotional Freedom Technique, which is a breakthrough way to actually remove your blocks and limiting beliefs in one day. You will leave the workshop feeling substantially better.
The Emotional Freedom Technique (EFT)
Quickly Clears Internal Obstacles to Finding Love
EFT (Tapping Therapy) works like "emotional acupressure" to rapidly relieve negative emotions and false beliefs. It is extremely effective for healing the fears, insecurities, and limiting beliefs that are keeping you from the love of your life. Click on the link for more information.
Use the Law of Attraction to Bring Your Soulmate Into Your Life
The Law of Attraction (as described in the book and movie The Secret) is a powerful force that works either for or against you in your search for love. It is always doing one or the other. It tends to be an unconscious process, but it can be made conscious to get its fullest help working for your benefit.
What will you get out of this workshop?
Learn the basics of EFT.
Learn why you might be attracted to the wrong people
Uncover your fears and limiting beliefs around finding healthy love
Use EFT to break free from negative patterns and release emotional blocks and limiting beliefs
Use the Law of Attraction to bring your special love into your life
In this day-long workshop you will have the opportunity to go deep enough and far enough to make huge progress in removing the obstacles to finding the love of your life. You will also leave with tools to continue clearing obstacles and attracting love into your life on your own.
It is my soul's purpose to open my heart and expand my ability to love, and it is my passion to help others do so as well. I would love to help you find the love that you want.
"There is only one happiness in life -- to love and to be loved." — George Sand
Testimonials for my workshops:
"I have experienced wonderful benefits from working with EFT clearing old memories from the past. I trust Stefan in the process to guide me through to the other side and help me to release past hurts and wounds. I have finally come to a place of being able to live with a joyful heart most of the time. Stefan is a gentle and intuitive healer who is gifted in helping others to open the door to healing." Sollena K Morginn, Life Path Coach.

"I think this workshop provided an excellent basic training in the application of EFT to one's own life, to clarify and fulfill one's hopes and dreams. What delights me is the possibility I can simply use what Stefan has taught us here in order to remove numerous obstacles I've allowed to block my own progress and self-fulfillment." Steve

Testimonials for EFT
"As a Nurse Practitioner in Mental Health, I find that EFT is the most effective technique with the quickest results that I've ever experienced." Trish Murphy
"I have overcome panic disorder, depression, and a host of other issues quickly, and amazingly. My family thinks this is great, and my wife wishes I would shut up about it sometimes, but it is hard when you are so excited." Bill Torp
The Self-Esteem Book: Preview E-Book - $ Priceless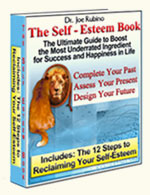 The Self-Esteem Book: Preview E-Book You'll receive 2 important chapters "Transform Your Self-Talk from Negative to Positive" and "The Costs of Not Reclaiming Our Self-Esteem" excerpted from The Self-Esteem Book. This book has been the primary guide for thousands to totally improve their lives. With The Self-Esteem Book you'll Learn:
Why over 85% Experience Diminished Self-Esteem
Why Lacking Self-Esteem is the #1 Cause of Negative Emotions like Anger, Hurt, Greed, Fear, and Guilt
How to Replace Negative Messages with New Core Beliefs that Support Your Happiness and Excellence
How to Heal the Past and Stop the Downward Spiral of Self-Sabotage
How to Implement an easy to follow system that will Impact Your Life
Dr. Joe Rubino
CEO, The Center for Personal Reinvention
Your Manifestation Technique® by Wendy Young - $47 Value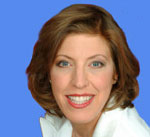 Wendy Young "Law of Attraction Coach, Wendy G Young has created a unique manifestation technique called, "Your Manifestation Technique®." This is a very exciting WHOLE BODY and UNIVERSE approach to connecting to source and attracting your most precious heart's desires! You will learn some unique concepts that help make this technique incredibly powerful!"
Krystalya Marie - Peak Energy & 5 Other Ecourses - $430 Value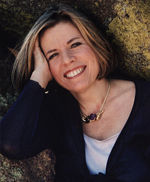 Krystalya Marie Increase Your Energy with Breakthrough Secrets for Having Peak Performance Energy & Stamina! Learn how your body's energy system works, how blocks in your energy system can deplete your energy and best of all how you can free up your energy, remove the blocks and have Peak Performance Energy with a one minute energy tune-up. Krystalya is also sharing 5 of her top E-course recordings and you will receive a free copy of 'The Empowered Spirit News' where you will learn the Secrets to greater health and happiness.
Pre-registration and Payment Information
For further information contact:
Stefan at (413) 527-5491 or stefan@EFT-Alive.com
To pre-register, please mail your check payable to:
Stefan Gonick
44 Burt Road
Westhampton, MA 01027
Please include your name, address, phone number and email address.
Or you can securely pay with a credit card via Paypal: