Relief From Allergies and
Environmental Sensitivities
Allergies and substance sensitivities have been known to contribute to symptoms of:
ADD and ADHD
Learning and Behavior Problems
Autism
Asthma and Respiratory Problems
Anxiety and Panic Attacks
Depression
Brain Fog and Memory Lapses
Dizziness
Chronic Cough
Frequent Colds
Eye Irritation
Arthritis
Body and Joint Pain
Migraines and Headaches
Difficulty Losing Weight and Weight Gain (due to unsuspected food sensitivities)
Chronic Fatigue Syndrome and Fybromyalgia
Digestive Problems, Gas and Diarrhea
Bloating and Water Retention
Hypoglycemia
Diabetes
High Blood Pressure
Weakened and/or Overloaded Immune System
Autoimmune Diseases (Rheumatoid Arthritis, MS, Lupus)
Multiple Sclerosis
Cancers
Other Unexplained Symptoms
You can read about four case studies on Sandi Radomski's web site. These include the following cases:
Multiple Sclerosis
Severe Asthmatic Reaction to Dogs and Cats
Digestive Problems and Back Pain
Migraine Headaches
Here are some additional case studies on this site: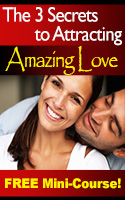 EFT never ceases to amaze me! The process is gentle and often provides benefits where other methods fail.

? Dr. R. Vergini, MD


Your emotional health, your success in the world, and your level of joy can all be dramatically enhanced by shifting the energies that regulate them. That is the promise of the fascinating new field of [EFT].

~ David Feinstein, PhD